Interested in becoming a freelance beauty copywriter and getting paid to write about your favorite beauty brands?
Beauty copywriting can be a competitive freelance writing niche. The good news is that there are plenty of opportunities to break into beauty copywriting and work with brands you know and love.
If you're interested in breaking into beauty writing, here's a closer look at how to get started.
Related post: What Is a Freelance Writing Niche? (And How to Choose a Profitable One)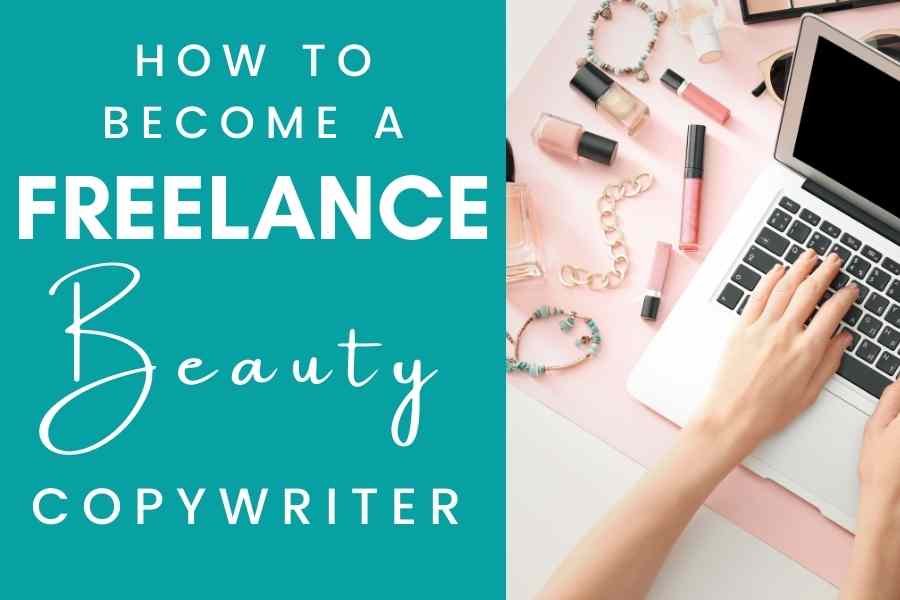 What Is a Freelance Beauty Copywriter?
A freelance beauty copywriter creates content and marketing materials for brands in the beauty and skincare space.
The kinds of things you might be tasked with writing as a freelance beauty copywriter include:
Blog posts
Website copy
Landing or sales page copy
Product descriptions
Packing copy
Social media posts
A copywriter's job is to inform but more importantly, to sell. Beauty brands hire freelance copywriters to showcase what's special or unique about their products and services so that consumers are encouraged to buy.
Even if you've never tried beauty copywriting before, you're probably already familiar with it.
Beauty copywriting is central to everything from the packaging that your favorite skin cream comes in to the makeup ads you see on YouTube to the glossy spreads in the fashion magazines you might read. A good beauty copywriter uses words to tell stories about products that make people think, "I have GOT to buy that!"
And because beauty copywriting is a specialized niche, writers who know beauty brands inside and out can command higher rates. According to ZipRecruiter, some beauty copywriters are making well over $100,000 a year from their writing skills.
Related post: Freelance Writing Rates: How Much Do Freelance Writers Charge?
Benefits of Being a Freelance Beauty Copywriter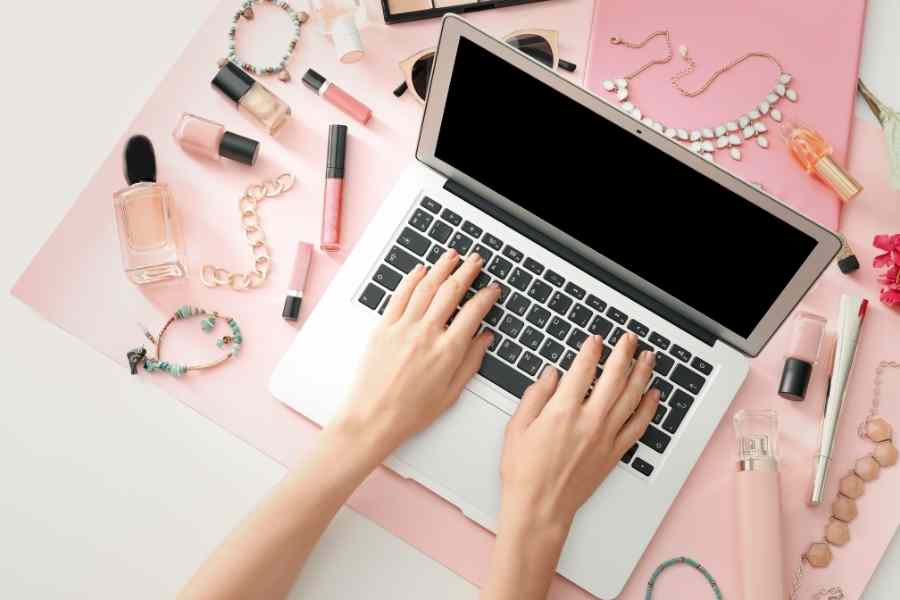 Is beauty a good copywriting niche? It could be if you're passionate about beauty, skincare and wellness.
Here are some of the benefits of choosing beauty copywriting as your specialty:
You can work with brands that you genuinely love and get paid to write about products you may already use.
Many beauty brands provide free samples and test products to writers. You get paid to write and you get free stuff!
Beauty copywriting jobs are never in short supply, as there's always demand for talented writers who know the industry.
You can leverage your beauty knowledge to make money in other ways, including becoming an Instagram influencer or beauty YouTuber.
As a freelance beauty copywriter, you also have flexibility in how you work. Rather than being tied to a 9 to 5 job, you can choose your own work hours and schedule and only work with clients that fit your ideal client profile.
Related post: How to Become a Freelance Writer With No Experience (10 Practical Tips)
What Do You Need to Become a Freelance Beauty Copywriter?
If you'd like to make beauty copywriting your niche, there are some skills you'll need to get started. They include:
Solid copywriting skills (duh, of course!)
In-depth knowledge of the beauty industry and top beauty brands
Organization and time management skills
Creative thinking skills
Research skills
Communication skills
If you're clueless about copywriting, there are a few ways you can learn the skills you need to succeed.
Some of the things I recommend include:
Reading books about copywriting
Taking an online copywriting course
Watching YouTube videos about copywriting
Studying the blogs or websites of other freelance beauty copywriters
Listening to copywriting podcasts
Any of these options could help you build a foundation for success as a copywriter. You might also consider hiring a copywriting coach.
You'll also need to spend time learning about the beauty industry. Some of the best ways to do that include reading beauty blogs and listening to beauty podcasts. A resource like Beauty Business Journal can help you keep up with the latest beauty trends.
How to Become a Freelance Beauty Copywriter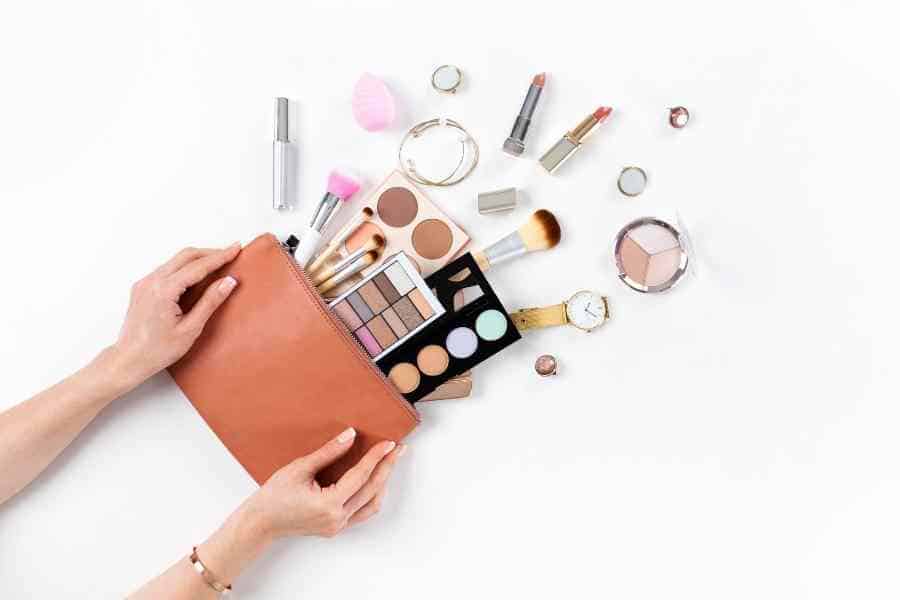 Once you've learned the basics of copywriting and you've begun immersing yourself in all things beauty-related, you can take the next steps to start your beauty writing career.
Create some beauty copywriting samples
Before you can start applying for beauty copywriting jobs, you'll first need to create some samples to show to prospective clients. Your samples serve two purposes: they show clients that you know how to write salesy copy and they demonstrate your beauty expertise.
But how do you create writing samples when you have yet to get your first beauty copywriting gig?
The good news is there are lots of ways to generate writing samples, including:
Starting your own beauty blog
Creating a beauty YouTube channel (you can use the descriptions to fine-tune your writing skills)
Using a tool like Canva to create mock-up brochures or print ads for your favorite beauty products
Submitting guest posts to established beauty blogs
Writing on a free platform like Medium or Thrive Global
Creating short articles in a PDF format
Starting a beauty blog is a great idea if you'd like to be a beauty copywriter. You can use your blog to hone your writing skills while also building your own personal brand in the beauty space. Your blog posts can double as samples and you could even monetize your blog if you're able to build a following.
Related post: How to Start Blogging as a Freelance Writer (and Why You Should)
Establish an online presence
Beauty brands often want to work with copywriters who have some sort of following online. At the very least, they want to work with writers who have a blog or freelance writing website.
Is it worth it to set up a freelance writer website?
It can be if you're not blogging or building a beauty following on YouTube or other social media channels. A freelance writer website is more static than a blog since it doesn't require you to write regular posts.
Instead, you can set up a simple site advertising your beauty copywriting services and sharing links to your writing samples. You'll also want to tell visitors to your site how they can contact you if they're interested in your writing services.
If you don't have time to set up a writer website, you can still set up a freelance writer portfolio online. You can do this through a site like Journo Portfolio or clippings.me.
Build your network
Networking is one of the best ways to find freelance beauty copywriting jobs.
The people in your network could help connect you to brands that may be looking for writers. The bigger your network, the more opportunities you might have to find paid writing work.
Here are some ideas for how to build your freelance beauty network:
Follow other beauty copywriters on social media
Connect with beauty copywriters and editors on LinkedIn
Guest post on beauty blogs
Interviewing beauty influencers on your blog or YouTube channel
Networking is also an opportunity to study successful freelance beauty copywriters to learn how they've built their businesses. You may even find a mentor or at the very least, some writers to use as inspiration.
Handle the financial details
If you want to be a freelance writer, you'll need to have a way to get paid.
Some clients might pay you via direct deposit to a bank account but others might pay through PayPal. So if you don't have a PayPal account yet you'll want to set one up.
Once you start making money consistently with beauty copywriting, you might want to invest in bookkeeping and tax prep software. Keeping organized records of your income is important for staying on the right side of the IRS.
If you're looking for recommendations on managing finances as a freelance writer, check out QuickBooks.
You can use QuickBooks to track income and invoices, manage tax deductions and stay organized. When you sign up for QuickBooks now, you can get a 55% discount.
Finally, you'll want to get a good freelance writing contract template. A contract protects you when working with clients and ensures that you get paid.
Related post: How to Easily Create a Freelance Writer Contract
How to Find Beauty Copywriting Jobs
By this point, you should be ready to start looking for freelance beauty copywriting jobs.
Finding beauty writing jobs isn't that different from finding other types of writing jobs. Here are some tips for finding paid beauty copywriting gigs.
Check freelance job boards. Freelance job boards collect job postings and organize them in one place. Job boards like Problogger and Freelancing Females can be great resources to find beauty writing jobs.
Check general job boards. General job boards can also be a great place to uncover beauty writing gigs. Some of the sites you might try include Indeed.com, SimplyHired and Monster.com.
Sign up for a premium job board. Premium job boards feature high-paying freelance writing gigs that you won't find listed on other job boards. My favorite premium job board for finding lucrative writing opportunities is FlexJobs.
Try LinkedIn jobs. LinkedIn's job board is another excellent resource for finding beauty copywriting remote jobs.
Set up alerts. When you're signing up for different job boards, don't forget to set up alerts for "beauty copywriter". That way, you can get jobs delivered to your inbox as they're posted so you can apply right away.
Leverage Twitter. Twitter is an under-utilized resource for finding freelance writing jobs. You can easily filter for jobs by using hashtags like #beautywriter, #copywriterjobs, #beautywritingjobs and #hireawriter to find gigs.
You might be wondering whether it's worth your time to look for beauty copywriting jobs through a platform like Upwork.
Upwork allows clients to create job postings that writers can bid on. If your bid is accepted, you get the job.
Sounds like an easy way to land your first freelance beauty copywriter job. But…there are some downsides.
Having used Upwork to find my first freelance writing jobs, I know that the pay is not always great. A lot of clients there pay pennies for what's often time- and skill-intensive work.
And Upwork is saturated these days, which means there are lots of writers out there willing to work for next to nothing. So unless you're in the mood to fight your way to the bottom rate-wise, you may be better off skipping Upwork altogether.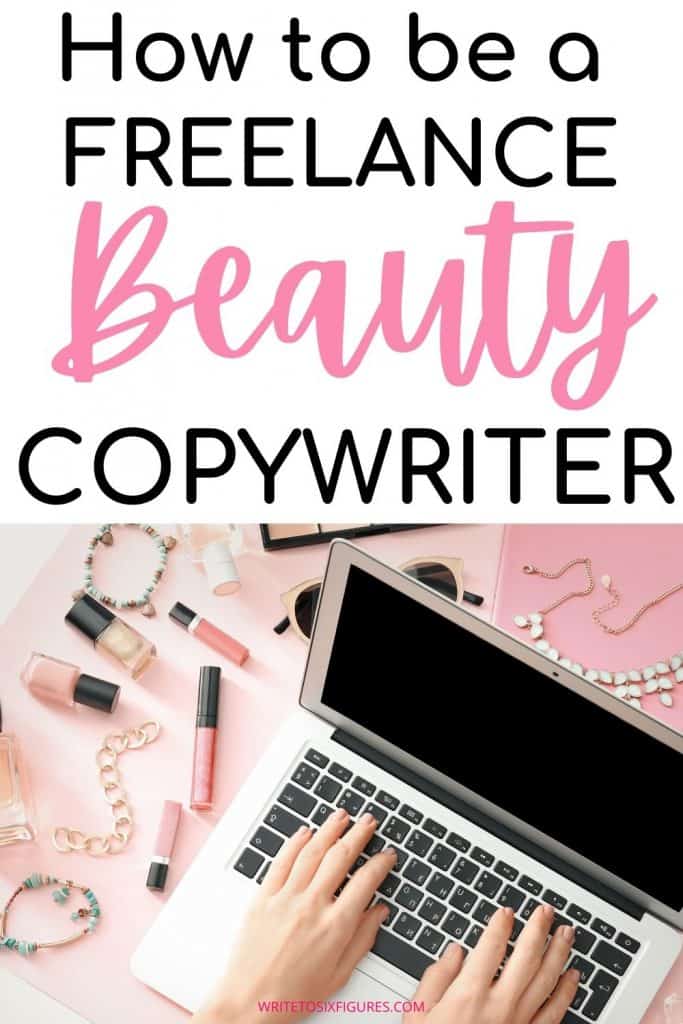 Cold Pitch to Find Freelance Beauty Copywriting Jobs
Cold pitching means reaching out to brands directly and offering your services as a freelance beauty copywriter. This strategy can help you land high-paying writing jobs if you know how to make a winning pitch.
Here are the elements of a good freelance pitch:
It's direct. If you're emailing a brand to offer your writing services, don't beat around the bush. State why you're writing in the first paragraph or two.
It's about the client. When you cold pitch you're essentially asking a brand to hire you. So you have to give them a reason why they should. The meat of your pitch should highlight the value you could add to their brand with your writing services.
It's short. A cold pitch shouldn't tell your entire life story. Keep it short, sweet and simple.
It includes proof. The goal of cold pitching is to encourage brands to follow up with. Providing a few story ideas or links to your writing samples can be a good way to demonstrate your writing abilities so they're interested in learning more. Don't forget to include links to your Instagram, blog or YouTube channel as well.
Finding brands to pitch can be as simple as doing a Google search. For example, you can type "write for us" + "beauty" in to see what kind of results turn up. Once you have a list of beauty websites, blogs or brands to pitch, you can start emailing.
Related post: How to Write a Pitch That Freelance Writing Clients Can't Say No To
Final thoughts on how to become a freelance beauty copywriter
Beauty copywriting could be a great way to put your writing skills to work while covering a topic you love. And it can pay well if you're able to build a consistent stream of clients.
Do you have a tip to share about becoming a freelance beauty copywriter? Drop it in the comments!
Freelance Beauty Copywriter